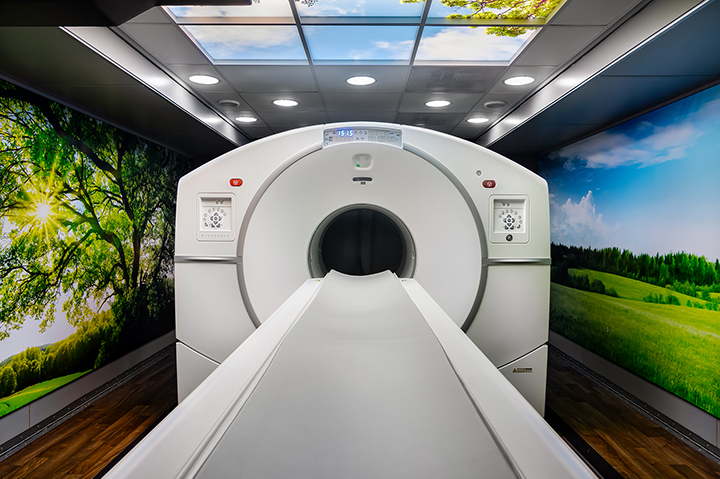 This spring, MMH began partnering with an imaging provider called Shared Medical Services to bring leading-edge technology to our cancer center. With GE Healthcare's Discovery IQ system, our cancer patients now have access to new and improved PET/CT capabilities. This equipment is built on a mobile truck which can be parked just outside the cancer center.
PET/CT imaging combines the functional information from a positron emission tomography (PET) scan with anatomical information from a computed tomography (CT) scan in one single exam. The combined scans give more detailed images of areas inside the body than either test provides alone.
"With the Discovery IQ system, our patients have convenient access to top-of-the-line PET/CT technology," said Radiation Oncologist Frank Peyton. "This system allows our cancer team to detect cancer early and understand whether patients are responding to their current treatments. It also provides the data I need to develop the optimal therapy plan for patients based on their unique needs."
With Discovery IQ, patients can expect to be scanned quickly and efficiently, which enables both half the PET dose and half the scan time. Fast scans are helpful for elderly or sick patients who cannot hold still for a long time.