Family Care
Our family medicine providers offer comprehensive health care for people of all ages.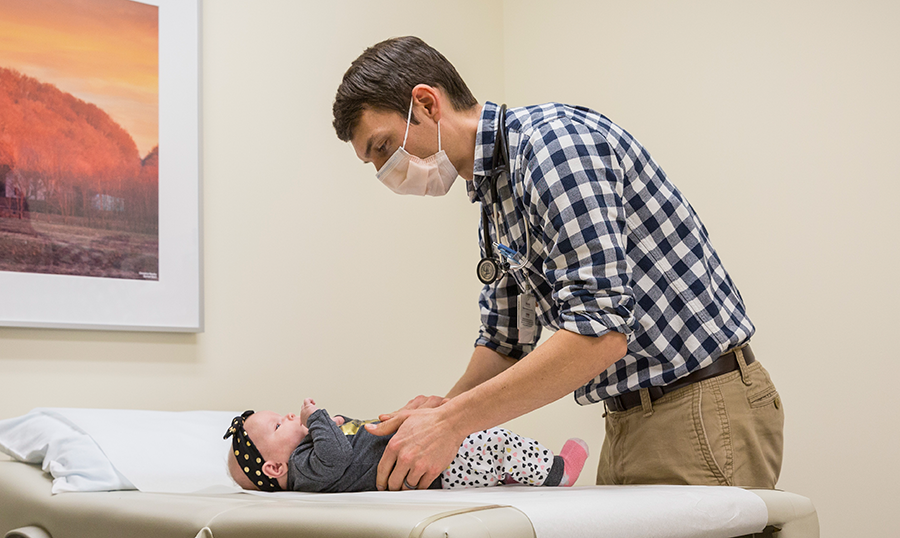 Family medicine providers care for patients of all ages, from infants to seniors, and often care for several members of the same family. Their goal is to keep you healthy and support you with your wellness goals. In addition to providing preventive care and annual physicals, they also serve as your family's advocate for all health-related matters and can refer you to specialists when further care is needed.
At a typical appointment, your family medicine provider will determine your health risk factors by asking about both your lifestyle and family history. Not only do these providers treat acute illnesses like bronchitis and the flu, they also treat chronic conditions, such as diabetes, heart disease and mental health concerns.
Our family medicine providers are committed to providing compassionate, high-quality care for your entire family.
Commonly treated conditions include:
Asthma
Allergies
High blood pressure
Pulmonary disease
Skin lesions
Elevated cholesterol
Diabetes
Anxiety
Depression
Workmen's compensation injuries
Carousel content with 4 slides
Testimonials
Dr. Gloria Brelage
"Dr. Brelage made me feel comfortable during an uneasy situation. She is very professional, and treats me as if I were a friend or family member."
- Actual patient feedback from MMH patient experience survey, June 2022
Testimonials
Dr. Darrell Brimhall
"Dr. Brimhall, as usual, was excellent. He took time to understand exactly what the problem was and not only told me how to alleviate the symptoms, but also demonstrated some techniques to use. I continue to be impressed!"
- Actual patient feedback from MMH patient experience survey, May 2022
Testimonials
Dr. Nancy Kennedy
"Dr. Kennedy was amazing - so friendly, professional and attentive. My mom was very pleased with the time she took with her. She is 92 and struggles to keep up sometimes."
- Actual patient feedback from MMH patient experience survey, June 2022
Testimonials
Dr. Sarah McMullen
"Dr. McMullen always goes above and beyond for our family! She made my young daughter feel calm during what could have been a nervous experience for her."
- Actual patient feedback from MMH patient experience survey, May 2022