Home Health - Suburban
Care you can trust in the comfort of your home
Questions?
Call us:
800.464.6716
Keeping you Healthy and Independent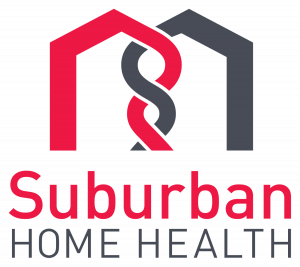 The compassionate care you've grown accustomed to with Margaret Mary Health doesn't stop when you leave our hospital. Through our affiliation with Suburban Home Health, we can provide you a range of healthcare services in the privacy and convenience of your own home. Our care can be provided on a schedule or as needed, 24 hours a day, seven days a week.
Suburban Home Health is an organization specializing in home health services. Suburban has been providing care to homebound patients throughout Indiana for more than 30 years. Currently, Suburban serves as the home health affiliate for four Indiana hospitals, including Margaret Mary Health, Riverview Health, Witham Health Services and Hancock Health. MMH works closely with Suburban and provides the oversight and collaboration necessary to ensure patients experience the best medical outcomes.
Services:
Skilled nursing care
Patient education
Physical, occupational and speech therapies
Home health aides
Social services
Telemonitoring
Is Home Health Care Right for You?
There are many reasons to choose home health care over an extended hospital stay or a skilled nursing facility. Studies show patients heal faster in their homes due to the familiar setting, greater independence and more individualized care. Additionally, the opportunity to recover and receive care at home can have benefits in terms of cost, privacy, comfort and the company of loved ones.
Personalized Care
With Suburban Home Health, you can feel safe and secure in your own home because we use only experienced health care professionals. Your personal healthcare provider will be involved in developing your treatment plan and will supervise the health care team administering your care. Your provider and home health nurse will also regularly review your progress and update your treatment plan as needed.
Medicare and Medicaid Approved
Our home health program is Medicare and Medicaid certified, state licensed and accredited by the Accreditation Commission for Health Care. We also accept private insurance and self-pay. If you have limited financial resources, your care team can explain our various financial options. For more information, call 812.933.5126 or 800.464.6716.
Suburban Home Health Proudly Serves the following Counties:
Boone
Clinton
Dearborn
Decatur
Delaware
Fayette
Franklin
Hamilton
Hancock
Hendricks
Henry
Howard
Johnson
Madison
Marion
Montgomery
Ripley
Rush
Shelby
Tippecanoe
Tipton
Union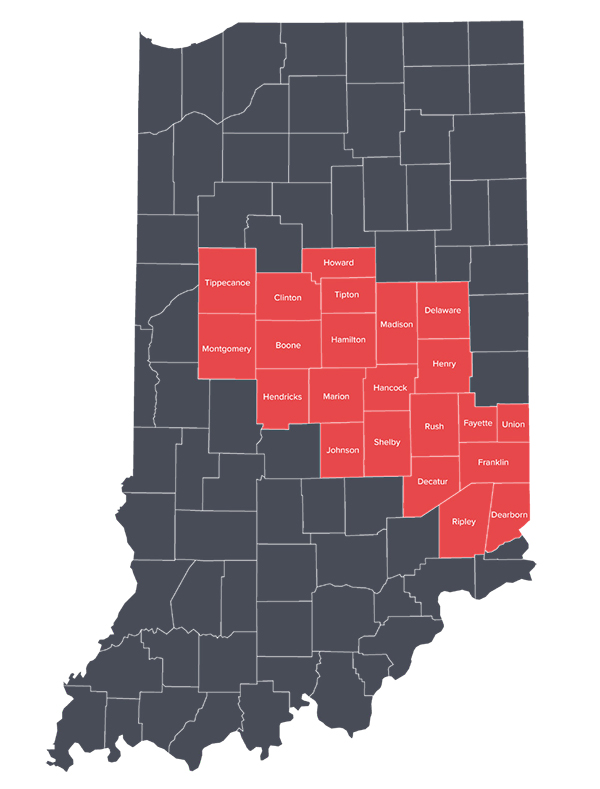 If you're interested in learning more about how Home Health services can benefit you or a loved one, call 800.464.6716.