Inpatient Care
If you need to be admitted to Margaret Mary Health, you can count on us to provide quality, coordinated care.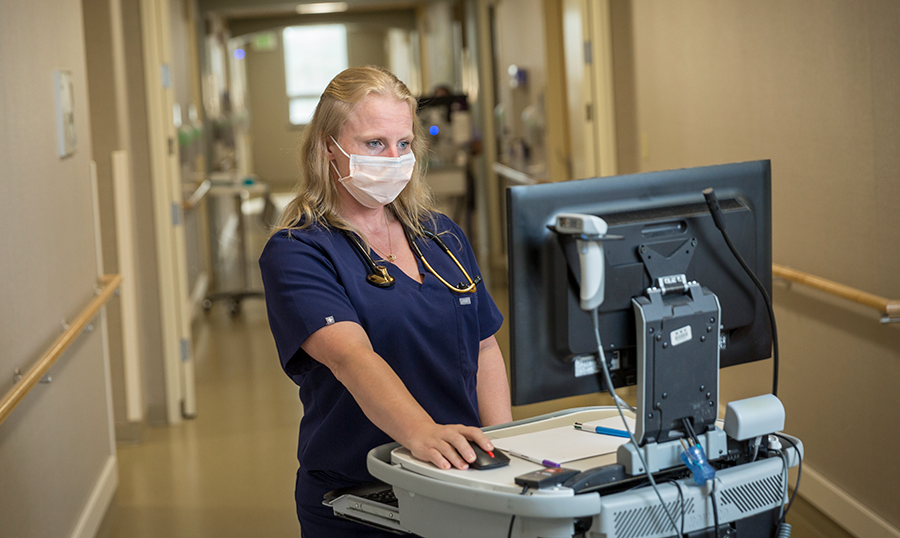 Medical-Surgical Department
Located on the second floor of the hospital, our medical-surgical department provides around-the-clock care for patients recovering from illness or injury, as well as those needing additional assistance following surgery. Designed to provide comfort and warmth for our patients, all rooms are equipped with a TV, bathroom and relaxing chairs for guests.
Because our patients range from children to elderly patients, our nursing staff has a wide range of training and experience. Our nurses work with many other professionals including the hospitalist, social workers, dietitians, pharmacists and therapists to provide individualized care for each patient. What's more, our med-surg unit is equipped with the latest technology, including Bedside Medication Verification and the Omnicell automated medication dispensing system. Both systems improve the safety and accuracy of medication administration.
Special Care
For patients with more complex medical conditions, our special care unit provides 24/7 observation by a registered nurse. This five-bed unit is located near our med-surg department, and our nurses have the ability to use telemetry to monitor patients' heart rate, blood pressure, breathing rate and more.
About Our Hospitalists
During your stay at MMH, you will be cared for by one of our highly skilled hospitalists. Consisting of board-certified physicians and nurse practitioners, our hospitalist team provides 24/7 treatment and specializes in caring for you while you are in the hospital.
When you are admitted, the hospitalist will work closely with your primary care physician to discuss your medical history and treatment plan. He or she will then coordinate your care and manage your inpatient stay. At discharge, the hospitalist will update your primary care physician on important details about your care, including a summary of your medications and any follow-up treatments.
Because the hospitalist only practices within the hospital, it is very important that you follow up with your primary care physician upon discharge. If you do not have a primary care physician, our team can help you identify a physician who is accepting patients in our community.