Maternity
We take a family-focused approach to maternity care.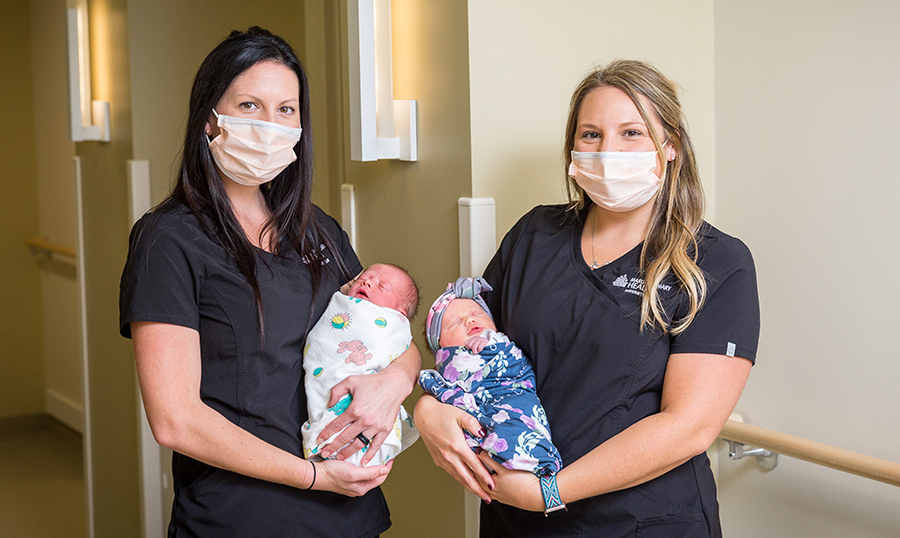 A Healthy and Caring Environment for You and Your Baby
There is nothing more special than bringing a new life into this world, and we are here to help make the moment as perfect as possible. Our maternity nurses and support staff are dedicated to providing a healthy and caring environment for you and your baby.
During Your Stay
When you arrive at the hospital, you will be placed in a special room for your labor, delivery and recovery before being moved to your own private maternity suite for the remainder of your stay. If your baby is delivered by Cesarean section, we have a dedicated C-section suite located right in the maternity unit. The C-section suite is equipped to handle an emergency without having to transfer to another part of the hospital.
When you return to your private maternity suite, we suggest you keep your baby in your room as much as possible. Of course, our staff is happy to watch your newborn if you need a break or would like to take a nap. Our staff will provide education on your recovery, as well as show you how to care for your infant so you know what to expect when you get home. Fathers are encouraged to spend the night during your stay, and food trays are available for Dads.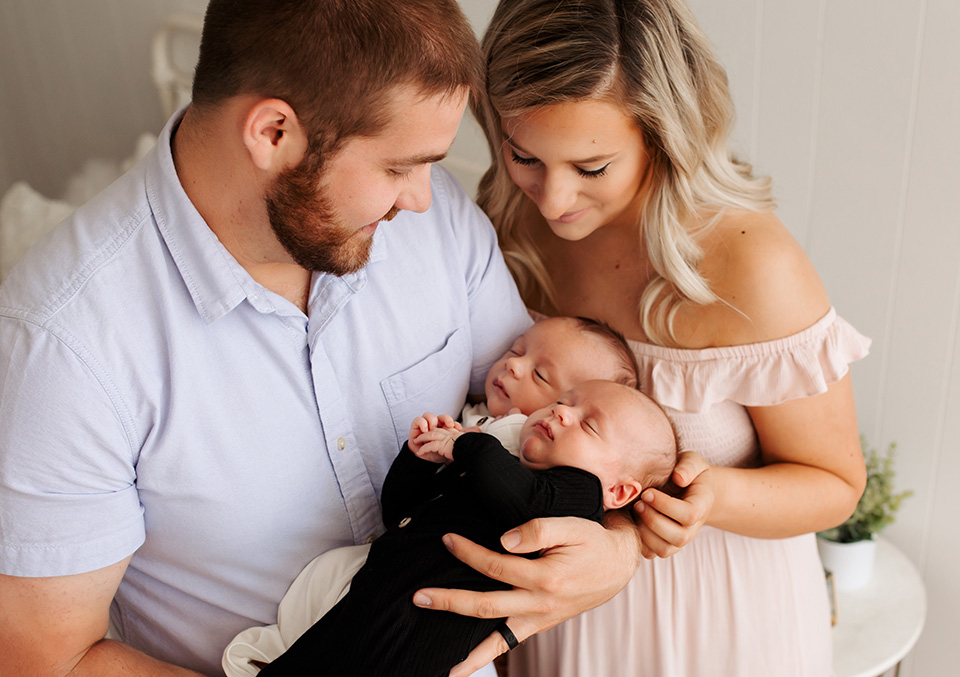 Couple Welcomes Twin Boys Amidst Pandemic
"I was overwhelmed. I knew the hospital was treating a lot of sick patients, and I was prepared for chaos. It was nothing like that. When the doors to the maternity unit closed, everything was quiet. We were obviously nervous, but nothing Coronavirus-related seemed relevant."
Committed to You and Your Baby's Safety
If your baby needs extra medical attention, our Level II Nursery is always ready to maintain the health and security of infants with special needs. We also have 24-hour, on-call pediatrician care, and our staff is all neonatal resuscitation certified. Many of our nurses also have additional advanced infant care training. Mothers at special risk for conditions such as diabetes, hypertension and preeclampsia can rest assured that MMH is prepared to provide a safe birthing experience for them, too. In fact, all our nurses are certified in Advanced Cardiovascular Life Support (ACLS).
Questions
During your pregnancy, we understand that questions and concerns often arise after your doctor's office is closed. If you have concerns about your pregnancy or would like a tour of our OB unit, feel free to call our staff 24/7 by dialing 812.933.5142.