Nutrition Services
Let our knowledgeable dietitians help you achieve your nutrition goals.
If it's education you need, our dietitians can help you lose weight, lower your cholesterol or simply prepare healthier meals for your family. We offer both group classes and individual counseling to help you reach your nutrition goals. To learn more about our nutrition classes, call 812.933.5122.
Live Well Now
Live Well Now was created based on the most current weight-loss research and encourages a self-care approach for bodies of all sizes. Lifestyle changes covered in the class include choosing wholesome foods, living an active life, mental health wellness and stress management – all critical components of preventing and treating both obesity and chronic disease. Participants will be given the tools to help with shopping, cooking and meal planning, improving strength, flexibility and cardiovascular fitness, and tips on identifying stressors and how to manage stress.
Grocery Store Tours



Available by request for individuals or groups up to eight people. These sessions can take place in most local grocery stores including Kroger, JayC and IGA. Cost is $50.
Med Gem Analysis



During a one-on-one appointment, you will learn how many calories your body burns at rest. This is important information for those trying to lose or gain weight, as well as high school athletes or people with certain medical conditions like thyroid disorders, COPD, sleep apnea and Congestive Heart Failure. Appointments are 30 minutes.
Sport and Exercise Nutrition



Whether you are a competitive athlete or just a weekend warrior, our dietitians can provide you with a nutrition plan to take your performance to the next level. Appointments include an initial nutrition assessment and follow-up.
Healthy Steps
This FREE program is available for Medicare Part B participants with a BMI ≥ 30. Through Medicare benefits, you can receive up to 22 face-to-face meetings with a dietitian. Sessions are available through many of MMH's primary care offices. To see if it's offered at your location, talk to your healthcare provider.
Individual Counseling
Meet privately with a registered dietitian to discuss nutrition needs for weight loss, pregnancy, GI health and more.
Group Medical Appointment
Available for those wanting counseling for gastrointestinal disorders or adult weight  management, these appointments are completed in groups of two to four and provide a low-cost alternative to individual counseling. Price varies depending on length of appointment.
Heart-Healthy Living
Offered once a month, this hour-long class helps those looking to decrease their blood pressure, cholesterol, triglycerides or risk for future heart-related events by discussing heart-healthy strategies including diet, exercise and stress management.
Eat Well. Live Well.
At MMH, we're committed to helping you live a healthier life. That's why, effective Monday, June 25, you'll notice a new labeling system in the Café that promotes healthier food choices. To help you identify which foods are best for you, all items will be labeled using our Go-Slow-Whoa system below. If you have questions or would like to provide us with feedback on the labeling system, email us at dietitian@mmhealth.org.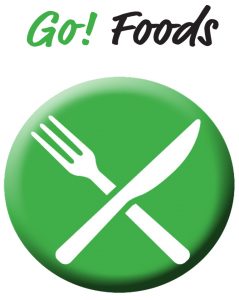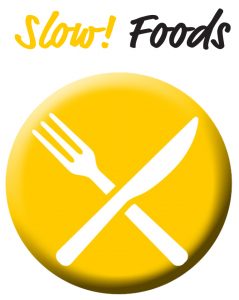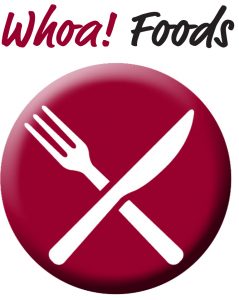 Eat these foods most often. They are lowest in calories, added sugar and sodium.
Eat these foods sometimes. They are higher in calories, added sugar and sodium.
Eat these foods least often. They are highest in calories, added sugar and sodium.
Food Type
Red
Yellow
Green
Entrees (Meat or Mixed Dish)
> 500 calories
> 600 mg sodium
300-500 calories
360-600 mg sodium
< 300 calories
< 360 mg sodium
Burger/Sandwich/Pizza
> 650 calories > 900 mg sodium
350-650 calories 600-900 mg sodium
< 350 calories
< 600 mg sodium
Side Items
> 250 calories
> 360 mg sodium
100-250 calories
140-360 mg sodium
< 100 calories
< 140 mg sodium
Soup
> 350 calories
> 800 mg sodium
200-350 calories
480-800 mg sodium
< 200 calories
< 480 mg sodium
Cereal
> 200 calories
> 10 g sugar & < 3 g fiber
< 200 calories
> 10 g sugar, < 3 g fiber
< 200 calories < 10 g sugar, > 3 g fiber
Snack Foods (ie. chips, desserts)
> 250 calories
> 30 g carbohydrate
150-250 calories
15-30 g carbohydrates
< 150 calories
< 15 g carbohydrate
Beverages
Regular soda, drinks
with > 50 calories/serving
2% milk, flavored nonfat milk, drinks with < 50 calories/serving, 100% juice
Water, unsweetened tea, nonfat milk, diet soda, drinks with < 40 calories/serving
Protein Cups (egg, cheese, meat salads)
> 250 calories
> 4 g sat fat
> 600 mg sodium
200-250 calories
2-4 g sat fat
230-600 mg sodium
< 200 calories
< 2 g sat fat
< 230 mg sodium
Meet Our Registered Dietitians