Nutrition Services
Let our knowledgeable dietitians help you achieve your nutrition goals.
Email A Question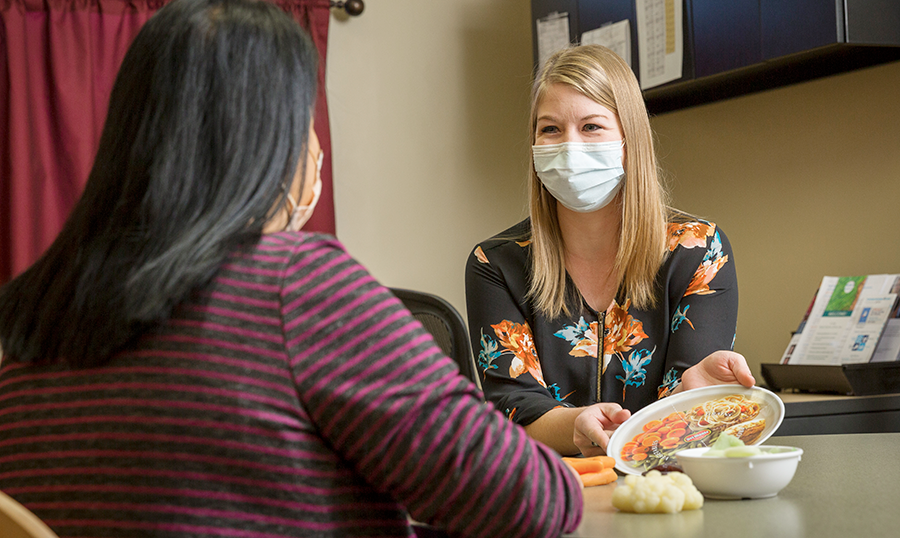 If it's education you need, our dietitians can help you lose weight, lower your cholesterol or simply prepare healthier meals for your family. We offer both group classes and individual counseling to help you reach your nutrition goals. To learn more about our nutrition classes, call 812.933.5122 or visit our Community section online for class dates and times.
Personal Dietitian Visits
These individual visits are for anyone who wishes to meet privately with a dietitian to discuss nutrition needs for weight loss, pregnancy, GI health and more.
Live Well Now



Live Well Now is a 10-week program which encourages a self-care approach for bodies of all sizes. Classes are offered both in-person and virtually and topics include choosing wholesome foods, living an active life and managing your stress and mental health - all critical components for preventing and treating obesity, diabetes and other chronic conditions. Participants will be given the tools to help with shopping, cooking and meal planning, as well as improving strength, flexibility and cardiovascular fitness. Cost is $100.
Cooking Matters



Available to those who meet certain criteria, this free, six-week cooking class is designed for caregivers of young children. Each class teaches quick and easy recipes that can be made on a budget. Classes are offered virtually and in-person, but those who attend in-person sessions receive free groceries. This program is offered in part through a grant from the Indiana State Department of Health.
Healthy Steps
This free weight management program is designed for Medicare Part B participants who have a BMI of 30 or above and see an MMH primary care provider. Participants can see a dietitian up to 22 times over the course of a year and are seen in the same office as their primary care provider.
Heart-Healthy Living
This free class is offered on the third Thursday of the month and helps those looking to decrease their blood pressure, cholesterol, triglycerides or risk for future heart-related events by discussing heart-healthy strategies, including diet, exercise and stress management.
Diabetes Care
Comprised of nurses and dietitians who are certified diabetes educators, our diabetes team can help you successfully manage your diabetes. Recognized by the American Diabetes Association, our program offers both individual and group classes and covers everything from healthy eating and physical activity to medications and stress management. Our group class series is offered twice a month. Each series is four classes long. A physician referral is required.
Stop Stress this Minute
For many people, the first step in changing their diet is learning how to manage their stress in a healthy way. During this three-part series, participants will learn to identify the stressors in their lives and manage stress in a healthy way. Classes are offered in-person or virtually and a stress-management handbook is supplied. Cost is $15.
Meet Our Registered Dietitians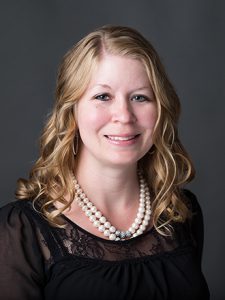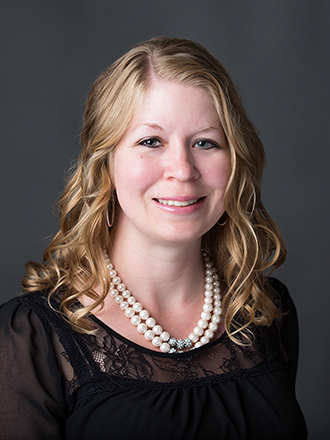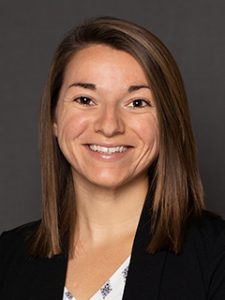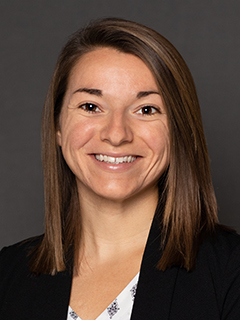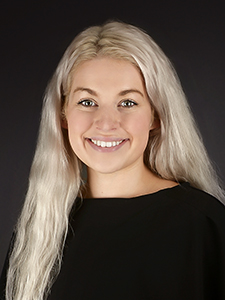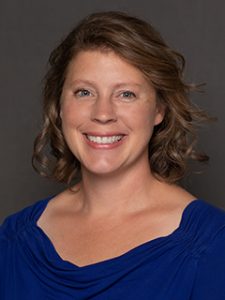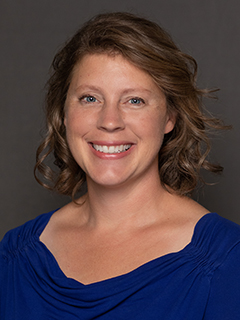 Nutrition Services Events