Specialty Medicine
Patients appreciate the convenience of seeing qualified medical specialists close to home.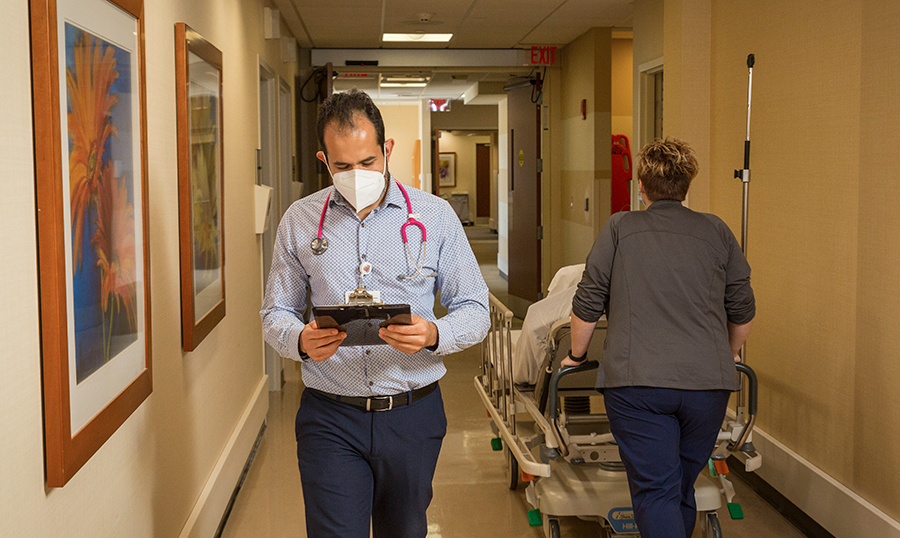 Below is a list of the specialty medicine services we provide at MMH. If you're looking for a healthcare provider in any of these categories, visit Find a Doctor and sort by specialty.
Audiology
Our audiologists are committed to providing comprehensive testing, evaluation and treatment to people with hearing impairments.
Cardiology
From abnormal heart rhythms to congestive heart failure, our cardiologists diagnose and treat a variety of cardiac conditions.
Ear, Nose and Throat (ENT)
Also known as otolaryngologists, our ENT physicians provide both medical and surgical treatment to both children and adults. Common conditions they treat include ear infections, balance disorders, sinus infections and tonsillitis.
Gastroenterology
Our gastroenterologists are experts at diagnosing and treating even the most complex GI disorders. The GI system is made up of the esophagus, stomach, pancreas, liver, gallbladder, small intestine, colon and rectum.
Orthopaedics
Our orthopaedic surgeons specialize in the prevention and correction of disorders, injuries and diseases of the bones, muscles, ligaments, tendons and related tissues. Learn more
Podiatry
If your foot or ankle pain is restricting your mobility, our podiatrist can help get you on your feet again. Podiatrists treat a variety of conditions including arthritis, bunions, hammertoe, heel pain, tendinitis and flat feet.
Pulmonology
Our pulmonologists diagnose and treat a range of respiratory problems, including asthma, COPD and chronic bronchitis.
Sleep Medicine
Our sleep medicine specialist is dedicated to the diagnosis and treatment of sleep disorders, such as insomnia, sleep apnea, restless leg syndrome and narcolepsy. Sleep disorders can often be treated with medication or behavior therapy.
Urology
Urologists treat problems of the male and female urinary tract, as well as the male reproductive organs. Commonly treated conditions include enlarged prostate, infertility, kidney stones, incontinence, sexual dysfunction and urinary tract cancers.