Wound Care
We provide effective treatment for patients with non-healing wounds.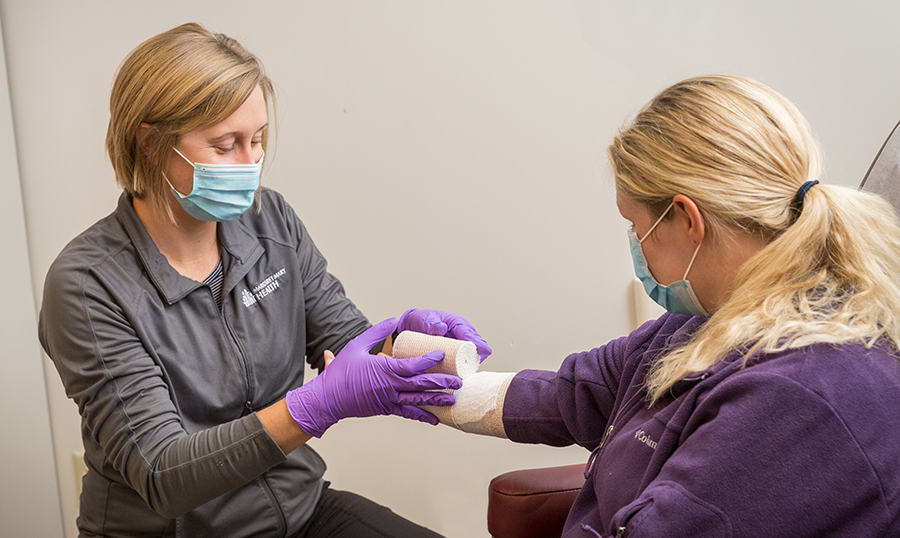 If you or your loved one has diabetes, poor circulation or other health conditions, you know a wound can be a serious and life-altering medical condition. Located on the second floor of Margaret Mary's Outpatient and Cancer Center, our wound care clinic is designed to treat and heal patients with non-healing wounds.
At MMH, our team of specially trained physicians and nurses is committed to developing a treatment plan that heals your wound as quickly as possible while reducing any pain you may be experiencing.
Wounds Treated
Diabetic wounds
Pressure ulcers/Bedsores
Deep tissue injuries
Burns
Vascular disorders
Surgical incisions that do not heal properly
Puncture wounds
Animal bites
Wound Care Doctors