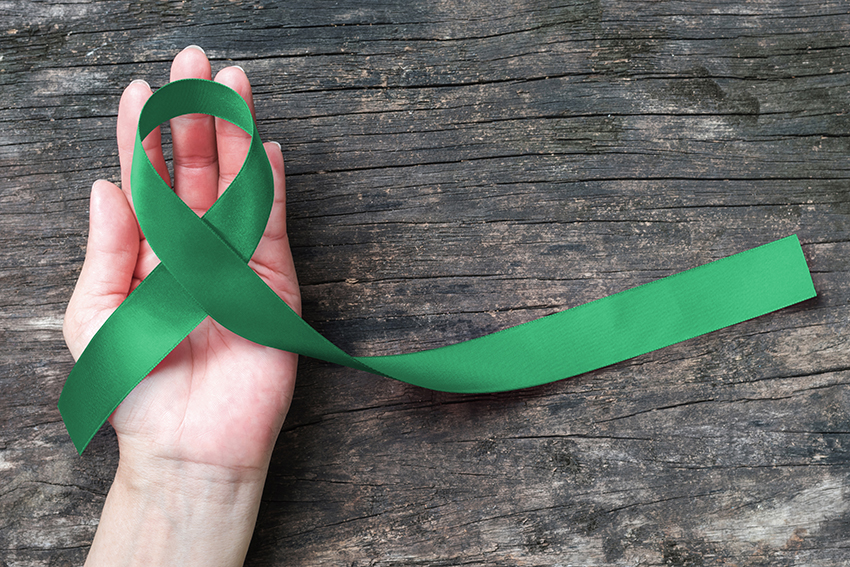 In 2019, the American Cancer Society estimates more than 42,000 new cases of liver cancer and intrahepatic bile duct cancer will be diagnosed in the United States. It is often hard to find liver cancer early as signs and symptoms often don't appear until it is in later stages. Small tumors are difficult to detect on a physical exam because most of the liver is covered by the right rib cage. By the time a tumor can be felt, it may already be somewhat large.
Currently, there is no widely recommended screening exam for people at average risk, however testing may be recommended for someone at a higher risk.
Risk Factors
Some risk factors, like smoking, can be changed, while others, like age or family history, can't. Having a risk factor, or even several risk factors, doesn't mean you will get liver cancer. And the reverse can also be true – there are some people who get the disease who may have few or no known risk factors.
Below is a list of risk factors for liver cancer.
Gender – Certain types of liver cancer are much more common in men.
Race/ethnicity – In the US, Asian Americans and Pacific Islanders have the highest rates of liver cancer.
Chronic viral hepatitis – Hepatitis B or C
Cirrhosis – A disease in which liver cells become damaged and are replaced by scar tissue.
Non-alcoholic fatty liver disease – A common condition in obese people.
Primary biliary cirrhosis – The bile ducts in the liver are damaged and even destroyed which can lead to cirrhosis.
Inherited metabolic diseases
Heavy alcohol use
Tobacco use
Obesity
Type 2 diabetes
Certain rare diseases – Including tyrosinemia, alpha1-antitrypsin deficiency, porphyria cutanea tarda, glycogen storage diseases, wilson disease
Aflatoxins – These cancer-causing substances are made by a fungus containing peanuts, wheat, soybeans, ground nuts, corn and rice.
Anabolic steroids – Male hormones used by some athletes to increase their strength and muscle mass.
Since chronic hepatitis B infection can lead to cirrhosis and then liver cancer, getting vaccinated against the hepatitis B virus may protect people from liver cancer. Margaret Mary's Occupational Health & Wellness Center offers the hepatitis B vaccine. Click here to learn more.
Signs & Symptoms
Having one or more of the symptoms below does not mean you have liver cancer. Actually, many of the below symptoms are more likely to be caused by other conditions. However, if you have any of these symptoms, it's important to have them checked by a doctor so the cause can be found and treated, if necessary. Signs and symptoms of liver cancer often do not show up until the later stages of the disease, but sometimes they may show up sooner. If you go to your doctor when you first notice symptoms, your cancer may be diagnosed earlier, when treatment is most likely to be beneficial. Some of the most common symptoms of liver cancer are listed below.
Weight loss (without trying)
Loss of appetite
Feeling very full after a small meal
Nausea or vomitting
An enlarged liver, felt as fullness under the ribs on the right side
An enlarged spleen, felt as fullness under the ribs on the left side
Pain in the belly or near the right shoulder blade
Swelling or fluid build-up in the abdomen
Itching
Yellowing of the skin and eyes (jaundice)
Other symptoms can include fever, enlarged veins on the stomach which can be seen through the skin, and abnormal bruising or bleeding.