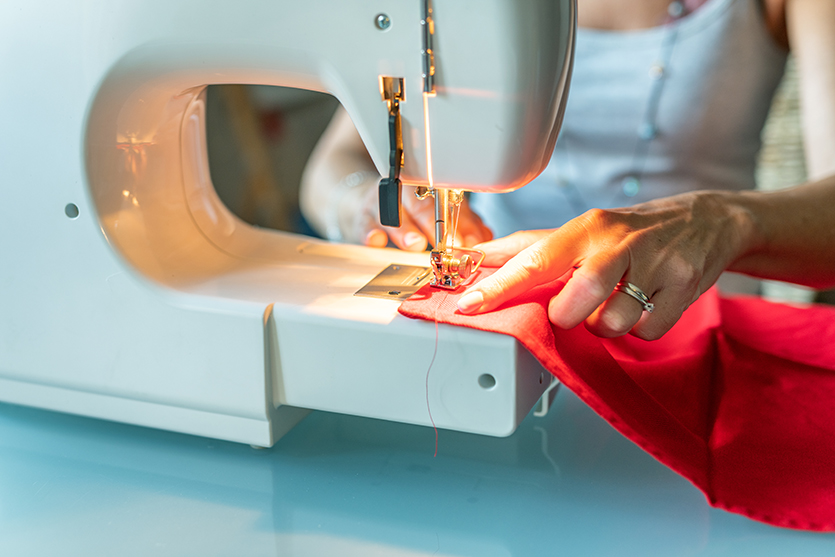 The global demand for personal protective equipment, like face masks, has created a severe shortage across the globe. Which is why Margaret Mary Health is requesting anyone with a sewing machine and the ability to sew to help make cloth face masks for our patients and their families. If you're able to help, start by printing the instructions. Additionally, see pictures of a completed mask below. 
In Versailles, completed masks can be dropped off at The Quilter's Nook, 82 Hill Street. Due to the Governor's ordinance, the shop will be closed but masks can be placed in a dropbox. Masks can also be dropped off at one of three MMH locations accepting donations: MMH Main Campus, Health Center of Brookville and Health Center of Osgood. Please place your masks in the appropriately-marked bin.
For volunteers who have already made face masks that don't follow the specifications outlined in the instructions, donations are still appreciated.
If you have any questions, or are in need of fabric, e-mail covid19masks@mmhealth.org.