Aesthetic Services & Skin Care
We can help you renew your beauty and obtain a more youthful-looking appearance.
Feel Confident in Your Skin
From permanent hair removal to laser liposuction, our cosmetic procedures are performed by General and Vascular Surgeon Brian Albers, as well as Certified Medical Aesthetician, Robin Hartman. Free consultations are available with Robin prior to scheduling your appointment. All procedures are completed in Dr. Albers' Batesville office located in the Margaret Mary Physician Center on Six Pine Ranch Road. To learn more, call 812.933.1600.
"We have the same technology and offer the same aesthetic services patients expect to find in larger cities."
Dr. Brian Albers
Smartlipo®
Do you struggle with stubborn areas of fat that won't seem to go away? If so, you're not alone. Schedule an appointment with our office to determine if Smartlipo® can help you achieve a slimmer, more contoured shape.
Smartlipo® melts away and removes fat in trouble spots like your neck, jawline, arms, back, love handles, stomach, saddlebags and knees. It is similar to traditional liposuction, however the use of the laser tightens and firms the skin, contributing to a smoother shape. Results may vary, but usually can be seen within a week, with continued improvement over three to six months. Learn more: www.smartlipocynosure.com
Photos were taken of Dr. Albers' actual clients. Click on the photos to view the full images.
Botox® and Fillers
Botox® Cosmetic is used to temporarily improve the appearance of frown lines between the brows and crow's feet lines by targeting the underlying cause of these lines - the repeated muscle contractions from frowning and squinting. Dr. Albers will inject these muscles with Botox® to reduce muscle activity. Also available is Juvéderm XC®, Juvéderm Voluma® and Juvéderm Volbella®. Juvéderm XC® is an injectable filler used to instantly smooth wrinkles around your nose and mouth for up to one year. Juvéderm Volbella® is used to increase fullness in lips and create a more defined smile. Juvéderm Voluma® is designed to add volume beneath the skin's surface to lift and contour the cheek area for up to two years. Learn more: www.botoxcosmetic.com and www.juvederm.com
Botox® Rewards
With the Allē rewards program, you can earn points and redeem coupons for instant savings, all with one easy-to-use app. Learn more: alle.com New Service Available: Botox® Lip Flip
We are now offering a "lip flip" with Botox®. This procedure uses Botox to relax a muscle in the upper lip, causing the lip to "flip" and make more of the upper lip visible, creating a fuller, plumper yet natural-appearing upper lip.
Hair Removal
Dr. Albers offers laser hair removal for all parts of the body including the face, legs, arms, chest, underarms, back and bikini area. During the procedure, some patients experience a stinging sensation. The area also may be a bit red and swollen after treatment. Most areas require approximately six treatments and patients can typically return to normal activities right away. Learn more: www.cutera.com
Spider Vein Therapy
Through the use of a laser, Dr. Albers can treat a broad range of veins ranging from tiny spider veins to deep blue veins quickly and effectively. Knotty varicose veins are not good candidates. An evaluation with Dr. Albers can help you determine your best course of treatment. Often, patients find that one or two treatments are sufficient. However, the number of treatments necessary depends on the number, color and size of your veins. Most patients experience a stinging sensation during the procedure and some redness or swelling may occur. Patients generally resume most normal activities immediately. Learn more: www.cutera.com/aesthetic-treatments
Photos were taken of Dr. Albers' actual clients. Click on the photos to view the full images.
Skin Rejuvenation: Acne, Sun Spots, Redness, Scars
Whether you have acne, brown spots or large pores, Dr. Albers' laser services can improve your skin tone and surface imperfections. Through the use of Cutera Inc.'s Laser Genesis and LimeLight technology, Dr. Albers treats any part of the face, neck or chest. During treatments, you will notice a mild stinging sensation. The number of treatments necessary varies depending on each patient's needs. Learn more: www.cutera.com/aesthetic-treatments
Photos were taken of Dr. Albers' actual clients. Click on the photos to view the full images.
Obagi® Skin Care
In addition to offering laser treatments, Dr. Albers offers Obagi® products for skin rejuvenation. These products help with a variety of skin concerns, including acne, dryness, wrinkles, texture, dark spots and other signs of aging.  Available only through a physician or other skin care professional, Obagi® products may be used as a compliment to laser treatments or as a stand-alone treatment. A personal skin care plan can be set up at the time of your initial consultation. Obagi® products are kept in stock and can typically be picked up the same day you order. Learn more: www.obagi.com
Photos were taken of Dr. Albers' actual clients. Click on the photos to view the full images.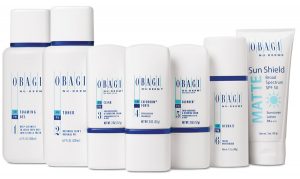 Obagi® Rewards
Obagi® Premier Points is an opportunity to earn points every time you purchase Obagi® products. Simply download the Obagi® Premier Points app on your smartphone and record your purchases. For more information, visit: www.obagi.com/premierpoints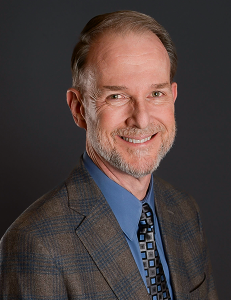 Dr. Brian Albers
Dr. Albers was born, raised and educated in Cincinnati. He moved to Batesville in 2000, and since then has offered compassionate surgical care to the residents of southeastern Indiana.
In 2010, he expanded his services to include aesthetics and skin care. Dr. Albers received his medical degree from the University of Cincinnati College of Medicine in 1995. He completed his residency training in general and vascular surgery at Good Samaritan Hospital in Cincinnati. He is board certified in general surgery and is a fellow of the American College of Surgeons.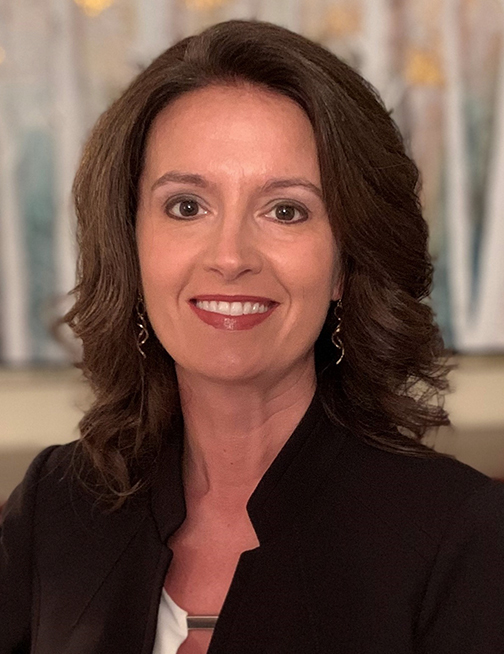 About Robin Hartman
Robin Hartman serves as both medical assistant and certifed medical aesthetician for Dr. Albers. She has been with the office since 2003.
As medical assistant, she assists with in-office procedures and serves as the clinical contact for patients who have medical questions. As medical aesthetician, she handles all skin care and laser consultations, and administers some laser treatments.
Payments
Payment must be made before the first treatment is given. Acceptable forms of payment are cash, check, MasterCard®, Visa® and Discover®. We also offer CareCredit financing. Learn more about CareCredit: carecredit.com
To learn more about our cosmetic procedures, schedule a free consultation by calling our office at 812.933.1600.
To sign up for our Aesthetic Services & Skin Care emails, please email robin.hartman@mmhealth.org.