Cancer Center Boutique
We're here to help women manage the physical appearance changes brought on by cancer and its treatment.
Hours of Operation:
Monday-Friday: 8 a.m. - 4 p.m.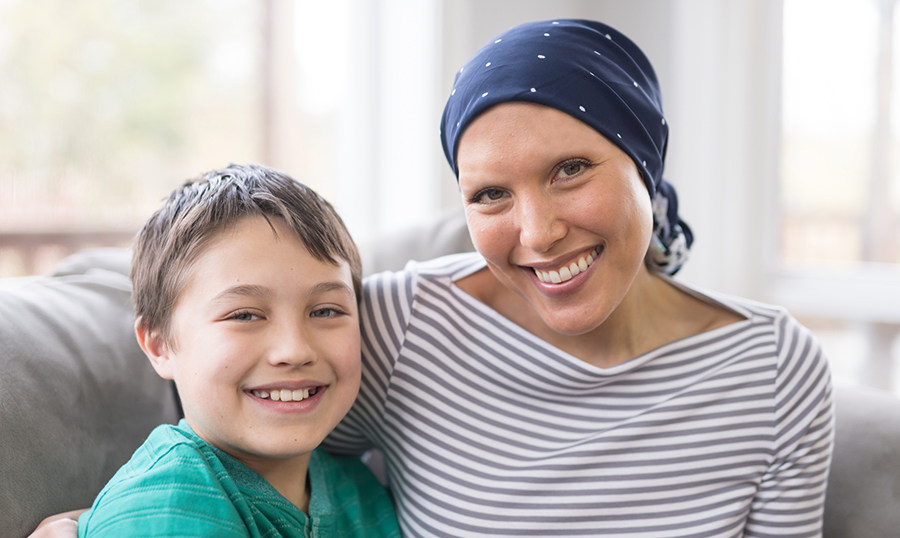 Wig Fitting
For women undergoing hair loss due to chemotherapy, alopecia or other causes, our professional wig fitter, Tami Lamping, can create a natural look by customizing just the right wig for you. We also carry a variety of hats, scarves and turbans as a convenient alternative to wigs. Tami is available from 1-3 p.m. on Thursdays by calling 812.212.2431. An appointment is required.
Lymphedema Services
Patients with cancer can sometimes develop lymphedema, a blockage that prevents fluid from draining in an arm or leg. When this fluid does not drain properly, excessive swelling can occur. Our certified lymphedema therapists are specially trained to provide therapy and assist in providing appropriate, comfortable, well-fitting compression garments or help in getting a lymphedema pump, if necessary. Lymphedema products will be billed through insurance.
Mastectomy Fitting
Our mastectomy fitter, Lori Yorn, OT, CLT, is specially trained to fit and adjust external breast prostheses, bras and related supplies. She is available from 1-3 p.m. on Wednesdays by calling 812.934.6512. An appointment is required. Mastectomy products will be billed through insurance.
Products
Bras/Prosthesis/Post-op garments
Wigs, wig cap/liners and wig stands (Wigs are free through the American
Cancer Society.)
Scarves
Hats
Clothing
Lotions
We offer a Cancer Care Assistance Program for non-medical needs. Financial guidelines must be met. To learn more, call 812.933.5257.