Your Care Team
A cancer diagnosis can be overwhelming. Our expert team of cancer professionals are here to provide support and ensure both your medical and personal needs are met.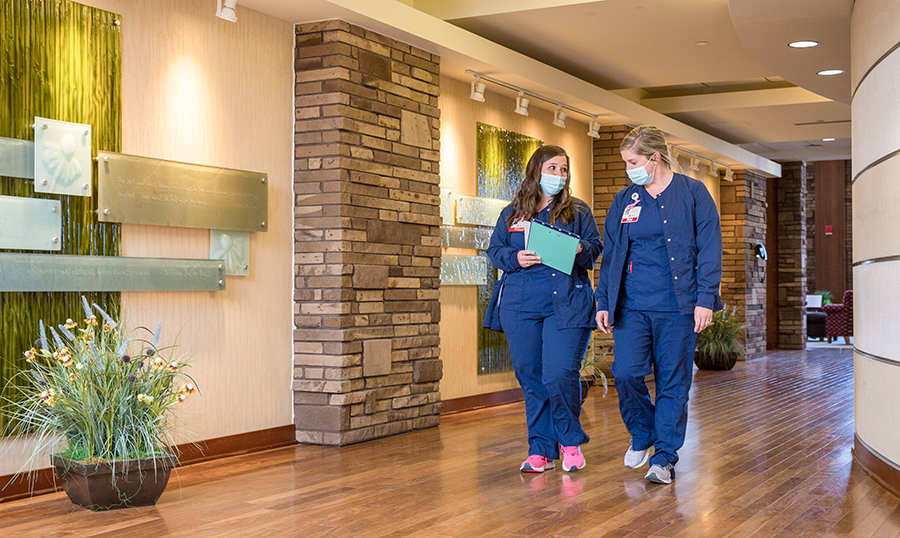 Read on to learn about the many cancer professionals who will be caring for you during your visit:
Medical Oncologists
A medical oncologist is a doctor who coordinates and oversees your care. They treat cancer using chemotherapy or other medications. At MMH, we partner with The Christ Hospital for medical oncology coverage. These providers include:
Radiation Oncologists
A radiation oncologist oversees your radiation therapy treatments. This doctor works with other members of the team to develop a plan specific for you. At MMH, our radiation oncologist is Frank Peyton, MD.
Nurse Practitioners
Nurse practitioners work closely with oncologists and the cancer care team to assist patients with treatment. They assist with everything from patient assessment and education to symptom management and navigating life after cancer. At MMH, you will likely work with Emily McNulty, NP.
Radiation Therapists
Radiation therapists administer radiation therapy to targeted cancerous areas as prescribed by the radiation oncologist. They also perform CT scans and make the immobilization devices that are used during treatments.
Medical Physicist and Dosimetrist
A medical physicist and dosimetrist works closely with your radiation oncologist to ensure your treatments are tailored to meet your specific needs. A physicist ensures the radiation equipment works safely, while a dosimetrist determines what radiation dosage is best to destroy cancer while sparing healthy tissue.
Nurse Navigators
Our navigators are registered nurses who provide emotional support, education and guidance to patients and their families during their cancer journey. Their job is to advocate for you, identify barriers in your care and make sure you are informed.
Cancer Nurses
During medical oncology treatments, you will be cared for by our skilled team of nurses. Their job is to administer your medications and make sure you are comfortable during your visit. These medications can be administered orally or through the use of an IV.
Social Worker
Our social worker is available to support our cancer patients emotionally, socially, spiritually and economically. She can assist with everything from financial issues and transportation needs to understanding your insurance and talking to your loved ones.
Dietitian
Our dietitian provides eating plans specific to our patients and the stage of their cancer journey. Services range from providing healthy tips and recipes to offering a detailed plan to manage treatment side effects.
Massage Therapist
An integral part of our cancer team, our massage therapist has specific training in both oncology massage and comfort touch. This gentler form of massage can help with relaxation, pain management and the body's overall healing process.