Screening Guidelines
Early detection is key to achieving the best outcomes.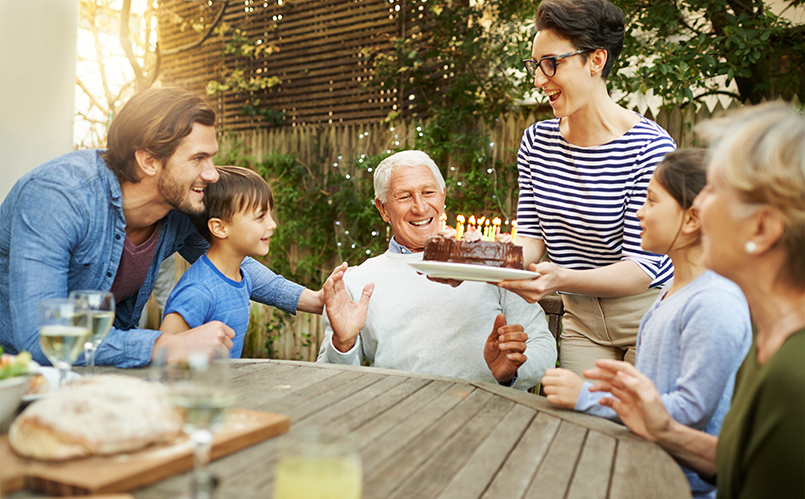 Screening tests are used to find cancer before a person has any symptoms. Below is a list of recommended cancer screenings. Talk to your primary care provider to determine which tests are right for you.
Breast Cancer
Annual mammograms are recommended for most women starting at age 40, or sooner for those with a family history and/or doctor's order. To schedule an appointment, call 812.933.5602. MMH also offers financial assistance for mammograms to women who are uninsured and meet program criteria. To find out if you qualify, call 812.933.5583.
Cervical Cancer
Cervical cancer can often be found early and sometimes even prevented entirely by having regular screenings. The cervical cancer screening includes the Pap test and, for some women, an HPV test. Both tests use cells taken from the cervix. Testing should start at age 21.
Prostate Cancer
Prostate cancer is the most common cancer among men (after skin cancer), but it can often be treated successfully. Starting at age 50, men should talk to a health care provider about the pros and cons of testing so they can decide if testing is the right choice for them. Two tests are commonly used to screen for prostate cancer - the digital rectal exam and a PSA blood test.
Skin Cancer
Most skin cancers are caused by too much exposure to UV rays. Exams by your doctor, skin cancer screening events and checking your own skin frequently can help find cancers early, when they are easier to treat.
Lung Cancer
At MMH, we offer a lung cancer screening program. You may be eligible for this program if you:
Are between the ages of 50-80 and in fairly good health
Have at least a 20 pack-year smoking history (Number of packs of cigarettes per day multiplied by the number of years smoked.)
Are currently a smoker or have quit sometime in the last 15 years
If you qualify for the program, you will be scheduled to receive a low-dose CT screening. Our lung cancer team will review the results from your screening and develop a personalized plan. Lung cancer screening is covered by most insurance programs including Medicare for eligible patients. If your insurance does not cover the screening, we offer a self-pay rate. To learn more, call 812.933.3769.
Colorectal Cancer
Colorectal cancer almost always develops from pre-cancerous polyps in the colon or rectum. Screening tests can find precancerous polyps early, so they can be removed before cancer develops. Most adults should receive a colonoscopy at age 50. For an appointment, call 812.933.5110.