Testimonials
At MMH, our patients speak volumes.
Incredible Miracles Start Here
Wednesday, Mar 14, 2018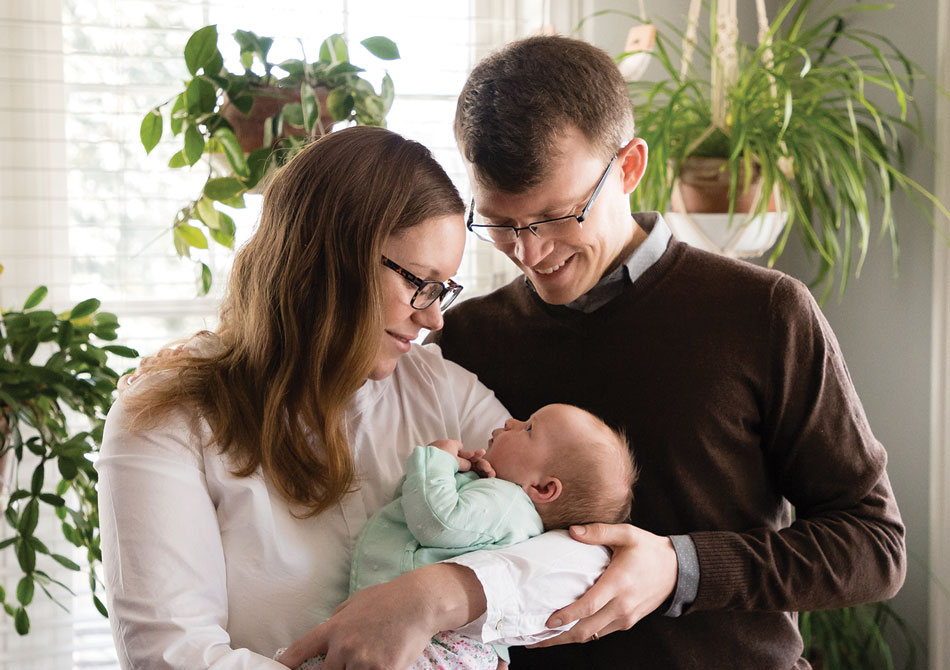 When Susan's water broke, both she and her husband, Neal Wiggerman, thought they were about to meet their baby girl. Unfortunately, little Joanna had other plans. After almost 24 hours in labor and little progress, Susan's physician, Dr. Jeff Hatcher, was left with little choice but to perform a C-section. Within 30 minutes, Joanna was born at 8:07 a.m. on Tuesday, January 30.
"Throughout the entire labor process, our nurses were glued to the screen monitoring Joanna," says Neal. "Along with our doula and Carla (MMH's massage therapist), we really had a dream team of caregivers when it came to coaching Susan through labor."
"The care we received was amazing every step of the way from labor to surgery, and finally my postpartum care," said Susan. "A staff member was there to coach us through every issue we faced as new parents, including an unexpected C-section, help with breastfeeding and advice on how to soothe a crying newborn."
Neal and Susan initially waivered back and forth on where to deliver their baby – in the city or at their local hospital. But after doing some research, they noticed how high MMH's patient satisfaction scores were. "The entire time we were at Margaret Mary, I kept thinking we wouldn't have had the same experience at a city hospital," said Susan. "We knew the unit was busy, but the nurses were always friendly and made plenty of time to answer questions."
"A lot of people don't have the luxury of having a great hospital in their backyard," said Neal. "If you want to have a place like Margaret Mary Health in your community, you have to support it, which is why we give to the Health Foundation."
Through MMH's Grateful Patient program, patients can make a monetary donation to the Health Foundation in a caregiver's name. Learn more.