Darrell Brimhall, MD
Family Practice
Schedule an Appointment
Medical Specialties
Manages a variety of health concerns, including:
Chronic conditions
Family planning
Women's care
Children's care
Mental health concerns
Skin concerns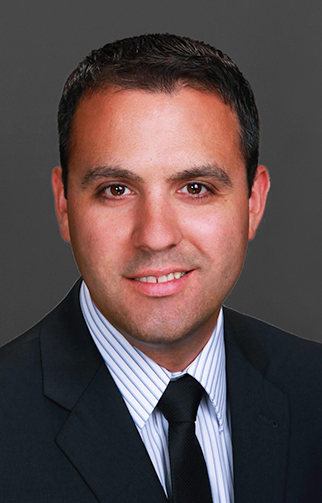 Overview
Dr. Darrell Brimhall enjoys treating a variety of patients, ranging from newborns to the elderly. As a family medicine physician, he treats acute illnesses, like bronchitis and the flu, as well as chronic conditions, like diabetes, high blood pressure and heart disease. He also offers the following:
Children's Care: Offers well checks and sports physicals for healthy children; diagnoses and treats illnesses, infections and injuries; assists with behavior problems and makes sure children meet growth milestones
Women's Care: Offers a range of women's health services, including routine pelvic exams, menopause treatment and contraception
Dermatology Needs: Treats a variety of skin concerns, ranging from psoriasis and eczema to abnormal moles and certain skin cancers. Uses a range of treatment options (including Accutane) to help patients control acne
Mental Health: Specializes in diagnosing and treating mental health concerns in all age groups, including:
Mood disorders - Major depression, bipolar depression, anxiety, PTSD
Cognitive disorders - ADD, ADHD, dementia, developmental disorders
Challenges with substance abuse
Eating disorders
Schizophrenia
Joint Injections: Provides long-term relief to pain felt in any joint - knees, hips, shoulders, wrists and more. Used to treat arthritis, TMJ, carpal tunnel, bursitis and tendinitis
Meet Dr. Brimhall
With 10 years of clinical experience and four children of his own, Dr. Brimhall knows a thing or two about caring for people of all ages.
Qualifications
School
University of Arizona College of Medicine
Board Certifications
American Board of Family Medicine
Residency
Phoenix Baptist
Accepted Insurance Providers
Aetna
Ambetter
Anthem (RBMC)
Anthem/Blue Cross
Anthem Marketplace
Anthem Medicaid
Care Improvement Plus – Indiana
Caresource HIP
Caresource Hoosier Healthwise
Cigna
Consumer's Life Insurance Company
Coventry Healthcare
Encore Health Network
Healthy Indiana Plan (HIP 1.0 & 2.0)
Humana/Choice Care
Integrated Health Plan
Medicaid
Medicare Advantage programs
MDWise (RBMC)
MHS (RBMC)
MultiPlan, Inc.
Sagamore
SIHO
Tricare (Healthnet)
United Healthcare
We have you covered.
At Margaret Mary Health, you'll find our pledge to offer compassionate care holds true in all areas of our hospital. For our staff, working in health care is about more than doing a job. It's about providing comfort and understanding to people during some of their most vulnerable times.
More Family Practice Providers