Occupational Health
Healthier employees make for more productive worksites.
Hours
Batesville & Brookville Locations: Monday-Friday: 7:30 a.m.-4:30 p.m.
Our occupational health services program provides businesses and organizations with a full-range of health care services designed to help control costs and improve their employees' health. Consisting of physicians, advanced practice providers, nurses and support staff, our dedicated team of professionals can help design a customized plan to meet the health and wellness needs of your organization. From DOT physicals and on-site screenings to immunizations and CPR training, we give employers one source for all their health care needs.
Occupational Health
Regulatory exams
Physicals - Department of Transportation, Federal Aviation Administration, Firefighter, Police, pre-placement, post-offer, return to work
Ancillary testing (Audiograms, alcohol, drug, EKG, pulmonary function, vision)
Injury care and management
Hazardous exposure surveillance
Respirator use screening and fit testing
Tuberculin skin testing
Travel medication
Detailed reporting including employer health portal access
Wellness
Health risk appraisals
On-site screenings
Immunizations
Speaker services
Fitness evaluations
Rehabilitation/Specialized Programs
Physical therapy
Functional capacity assessments
Work safety programs
Work reconditioning
Pre-work screening
Education
CPR
AED training
First aid
Triage
Injury prevention
DOT Screenings
Do you drive a commercial motor vehicle and need a health screening that meets federal regulations? At MMH, our Certified Medical Examiners are fully trained in providing Department of Transportation physical examinations. In addition to providing the vision, hearing, blood pressure and physical exam required by the DOT, our clinic also offers convenient on-site ancillary services, including spirometry, audiometry, instant blood glucose testing, EKG, alcohol and drug testing. As the premier DOT specialists in southeastern Indiana, our friendly staff is driven to keep you healthy and on the road.
Travel Health
Even the most careful traveler can become ill. Whether you're planning a medical mission, a business trip or a relaxing getaway, our travel health specialists can provide you with customized advice specific to your trip and personal medical history. Our services include risk hazard assessments, travel counseling, immunizations and medications. Contact us for a complete consultation.
Drug-Free Workplace Resources
Substance Abuse and Mental Health Services Administration
The Drug and Alcohol Testing Industry Association is a resource for online and in-person training courses for employers.
Drug-Free Workplace Help Line: 1-800-967-5752
Occupational Health Doctors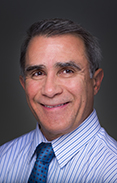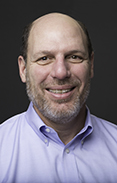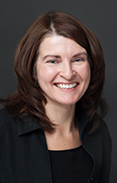 Occupational Health Locations