Rehab Services
By providing one-on-one therapy and access to the latest technology, our rehab team is well equipped to help you reach your goals and get back to living life to its fullest.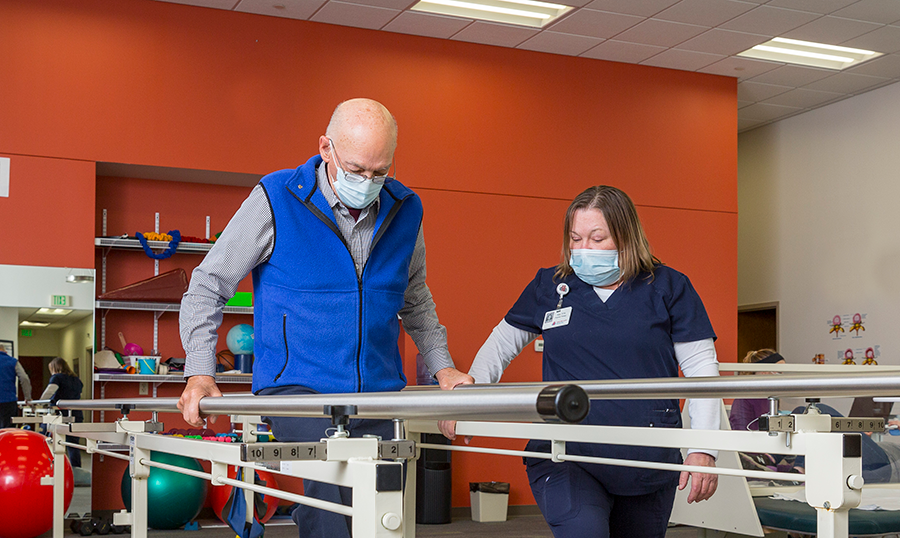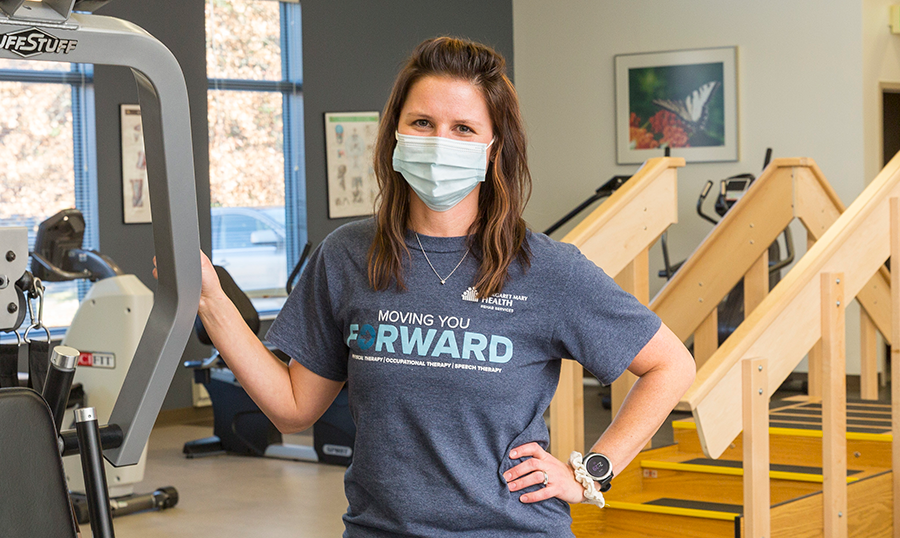 Rehab Center Facility Tour
Here's what you can expect to find when you visit our rehab center. Take a virtual tour of our beautiful, state-of-the-art facility.
Carousel content with 3 slides
Testimonials
Above and Beyond
"I could not have asked for anyone more exceptional than Katie and Tiffany. They went above and beyond to decrease my pain and correct my issues. They are awesome."
- Actual patient feedback from MMH patient experience survey, May 2022
Testimonials
Outstanding
"Brian is an outstanding therapist. I always ask for him. We always choose Margaret Mary if we need therapy."
- Actual patient feedback from MMH patient experience survey, May 2022
Testimonials
Thorough and Friendly
"Amanda was great. It was my first physical therapy appointment ever. She seemed very thorough in her evaluation. She was also friendly and put me at ease."
- Actual patient feedback from MMH patient experience survey, June 2022