Support Services
Let us support you with your physical and emotional needs.
Cancer can bring about significant challenges in many aspects of your life. Often times, many of these challenges take a back seat to your physical health. At MMH, we believe addressing all of these challenges is vital to your care and recovery. That's why we offer programs and support to address your emotional, social, spiritual and economic needs.
Patient Support - Meet our Social Worker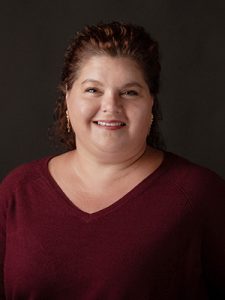 Kari Ann Rennekamp has been a social worker at our cancer center since its opening in 2005. A cancer survivor herself, she understands the toll a cancer diagnosis can have on a person. She can assist with financial issues, transportation needs, workshops, emotional support and more. As a social worker, she can also help with the following:
When you feel worried, alone or angry
When you want to talk to someone who understands
When you need to take a leave from your employer
When you find there is no joy in your life
When your partner is struggling with your illness
When you need help at home
When you need help talking to your children
When you don't understand your insurance
For many patients, our support group and workshops provide the perfect opportunity to talk to others who may be having similar experiences. If you're interested in attending our local support group, it's held the second Wednesday of every month and is offered for anyone whose life has been touched by cancer, including family and caregivers. Our workshops provide more targeted content as follows:
INSPIRE Workshop - Designed to uplift and encourage those fighting cancer
NURTURE Workshop - Designed to provide cancer patients with tips for self care
CARE Workshop - Designed to provide education and support for caregivers
To learn more about our support group and workshops, visit our Community section online. To contact Kari Ann, call 812.933.3741.
Comfort Touch - Meet our Massage Therapist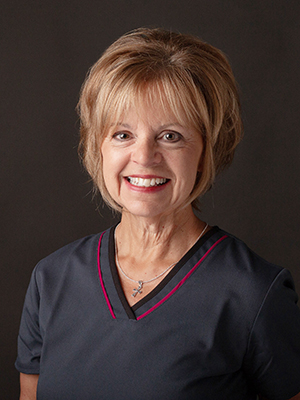 Comfort touch massage is a nurturing style of acupressure which gives special consideration to the physical and emotional needs of patients. This gentler form of massage is designed to help patients with relaxation and pain relief. For many patients, receiving a massage calms them and brings a sense of peace. Others have found it allows them to better handle anxiety, nausea and fatigue. Massage can also increase a patient's immune response and help support the healing process.
Our massage therapist, Carla Stenger, has worked at our cancer center for more than 10 years. An integral part of our cancer team, she has specific training in both oncology massage and comfort touch. Carla understands everyone's needs are different. Some patients enjoy receiving massages during treatments while others prefer to be left alone. Patients interested in receiving a massage can schedule a session by calling 812.933.3779.
Transportation
Many cancer patients face the challenge of getting to and from their treatment appointments. MMH's Health Rides program provides free transportation so patients can focus on getting well, instead of getting a ride. Learn more.
Rehab
Rehab can benefit patients who experience problems after treatment, including fatigue, unsteadiness, pain, muscle weakness, lymphedema, difficulty swallowing, numbness and cognitive changes. Learn more.
Cancer Center Boutique
Located within our cancer center, our boutique offers a variety of products and services designed to help women manage the physical appearance changes brought on by cancer and its treatment. Learn more.
Nutrition Services
Nutrition is key to a healthy life for everyone, but especially if you are undergoing cancer treatment. Eating well before, during and after your cancer treatment can affect how you feel, and more importantly, how your body responds to treatment. Our dietitians can provide an eating plan specific to you and your stage in your cancer journey. Benefits of nutrition counseling include reaching appropriate weight goals, improving treatment outcomes, decreasing or eliminating treatment-related side effects and promoting a healthy lifestyle after cancer.