Health Rides
Health Rides provides travel assistance for patients who have medical appointments at most MMH facilities.
Schedule a Ride:
812.717.1123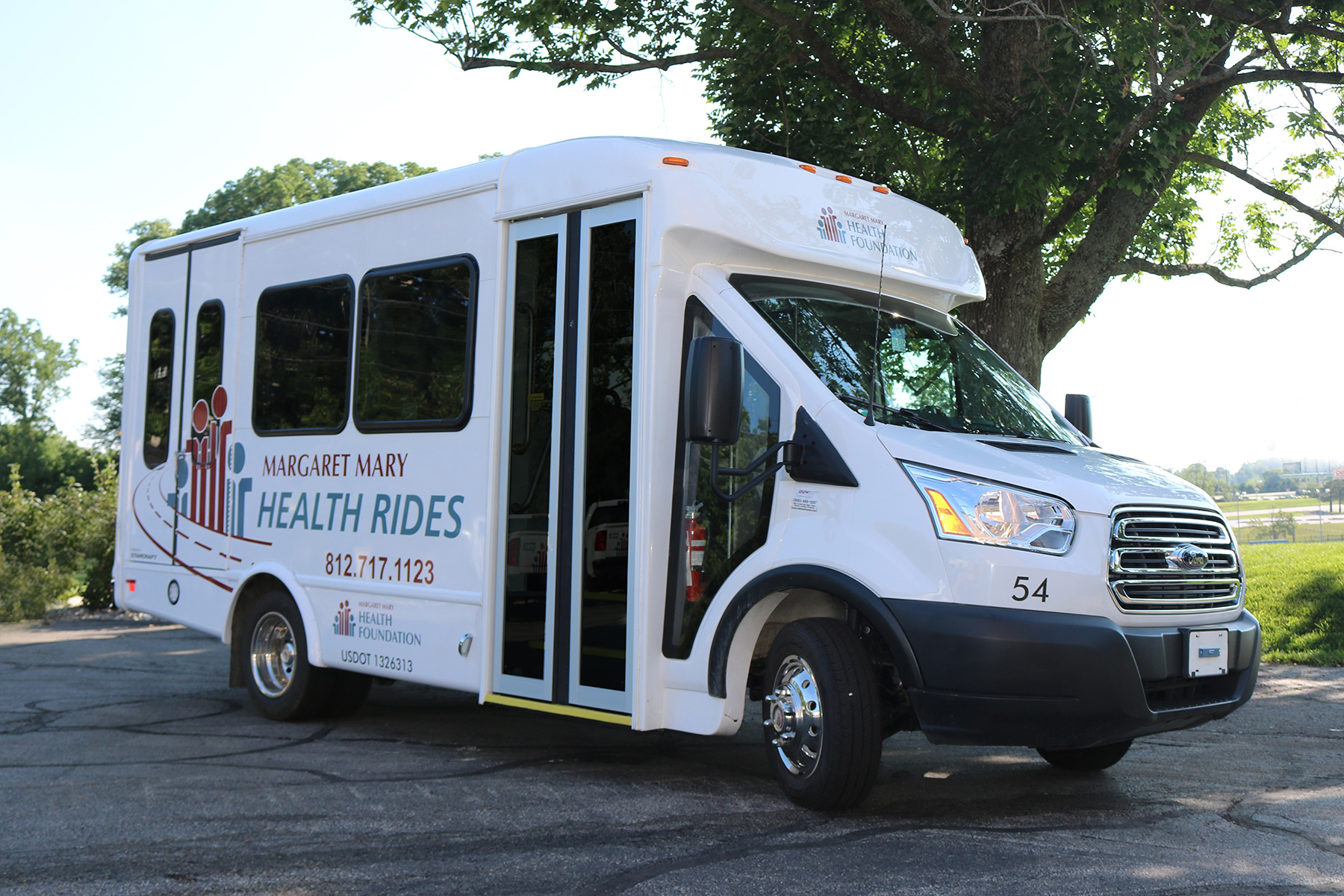 Patient Transportation Program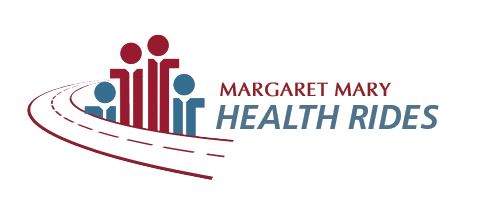 Margaret Mary Health Rides is available to any patient established with Margaret Mary Health. This is defined as active patients or new patients going to their first appointment. All trips are for non-emergent medical appointments only. Please be ready to board at the time of your reservation. The driver can wait only five minutes past your pick-up time. The driver is not permitted to enter your home. The driver may assist you on and off the vehicle as appropriate, depending on your needs. Upon request, the driver will assist you from the main entrance door of the origin to the main entrance door of the destination, but is not permitted to escort you beyond the front lobby of the facility.
Service Hours
Scheduling:
Monday – Friday 7 a.m. – 5 p.m.
Transportation:
Monday – Friday 7 a.m. - 5 p.m.
Scheduling A Ride
You may schedule a ride up to 30 days in advance. To reserve a ride, call 812.717.1123, Monday – Friday from 7 a.m. to 5 p.m. Trips are scheduled on a first come, first served basis. Vehicles are wheelchair-accessible. When scheduling a trip to a medical appointment, a return trip will also be scheduled when appropriate. If your plans change, and you no longer need your ride, please call 812.717.1123 to cancel reservation as soon as possible, or at least two hours before your scheduled pick-up.
Fares
Fare is $3 one-way. The fare must be paid at the time of pick-up. Drivers cannot make change. Cash ONLY.
Patients with an active Fast Pass will not be charged a fare for any round trip from their residence to a Margaret Mary Health designated facility and back.
Support/Family Member
One additional family member or support person is welcome to accompany a passenger at no charge. If the family member is a child that requires a car seat or booster, the child safety seat shall be secured in accordance with the manufacturer's instructions. The passenger must furnish the child safety seat and secure the child in a forward-facing seat. Drivers are not permitted to install or secure the child restraint system.
Fast Pass Card
A Fast Pass card will allow the card holder to be transported free of charge. A Fast Pass card will be issued to any patient that meets the following requirements:
Eligible for MMH's financial assistance program
Eligible for Medicare Transportation Waiver
Margaret Mary Health Rides is NOT available for the following:
Taking patients to the emergency room or minor care facility.
Transporting patients to another hospital.
Taking patients to MMH or any other facility to be admitted for inpatient care.
Transporting patients to a social event.
Transporting patients to a pharmacy to pick up a script.
Taking patients to any non-MMH facility.