Pediatric Medicine
Incredible kids deserve incredible care.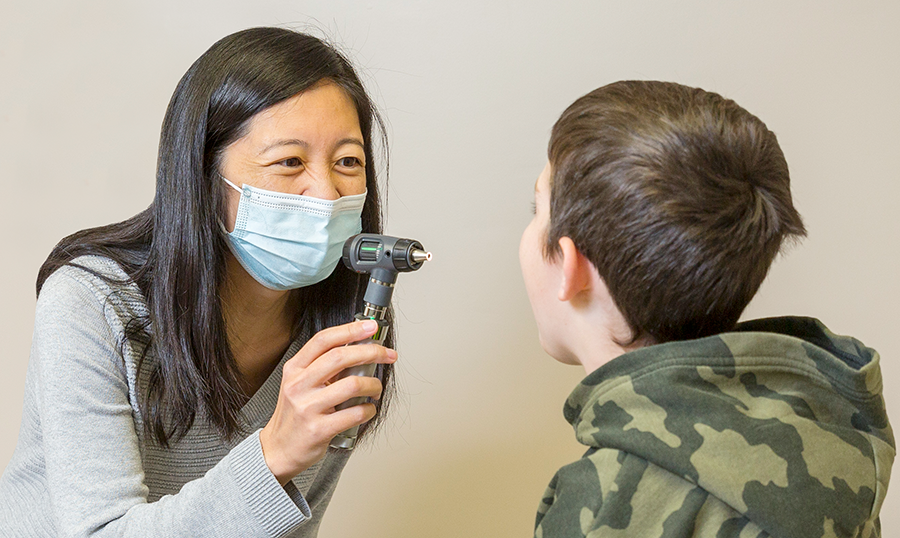 Margaret Mary Health offers pediatric medicine services at our main campus location. Now accepting new patients, our pediatricians care for children from birth to young adulthood.
In addition to providing preventative care like well checks and sports physicals, our pediatricians also diagnose and treat a variety of conditions ranging from ear infections and asthma to ADHD and behavior problems. New moms can also expect to see our pediatricians following delivery as they are part of a physician team that provides newborn care in our maternity unit.
Schedule An Appointment
Appointments are available Monday - Thursday at our Batesville location. Pediatric services are also available in Brookville through Margaret Mary Health Center. To schedule an appointment in Batesville, call 812.933.5018. To schedule an appointment in Brookville, call 765.647.5126.
During a typical appointment, you can expect your pediatrician to do the following:
Complete a physical exam
Make sure your child meets milestones in growth, skills and behavior
Diagnose and treat any illnesses, infections or injuries
Provide tips on nutrition, fitness and safety
Make sure your child receives all necessary vaccines
Answer any questions you might have about your child
Refer you to specialists if needed
If you suspect your child has autism or other developmental delays, early evaluation and diagnosis are key to establishing proper intervention. In partnership with Riley Children's Health, MMH is proud to be an Early Evaluation Hub for Autism and developmental delays. To qualify, children must be between 18-42 months old and have a referral from their primary care provider.
Autism Spectrum Disorder is complex. At a very basic level, it can be characterized by abnormalities in communication and repetitive behavior. If your child exhibits the following behaviors, you may want to talk to your child's healthcare provider:
Doesn't smile or babble
Doesn't communicate
Doesn't enjoy social play
Prefers to be left alone
Makes limited eye contact
Overly interested in objects rather than people
Doesn't adjust well to change
Conducts repetitive behaviors (runs in circles, lines up toys)
During the evaluation, which takes two hours, children receive a physical exam and participate in several child play and interactive activities. During this time, the healthcare team will observe your child's imagination, attention and imitation skills. Once the evaluation is over, the parent or caregiver will receive the child's diagnosis. If the child is diagnosed with autism, a care coordinator is available to answer any immediate questions.
Your child's treatment will be personalized based on his/her needs. While there isn't a cure for autism, symptoms can decrease over time with intensive therapies.
Pediatric Medicine Doctors